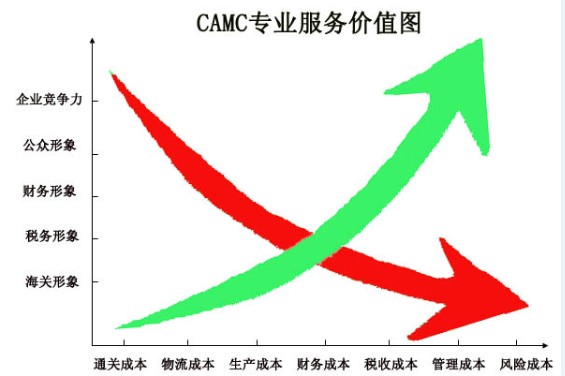 CAMC concentrates on consultation of Finance, Taxation, and Foreign Exchange, Consultation of Customs accounting and management, Customs affairs procedure remaking, Customs affairs professional accounting, Customs supervision of communication networks and consulate management of corporation.
First,

CAMC will provides the following consultancies and services with
pertinence
: financial image planning, tax coordination, tax risk management, cost management, interconnection of Customs affairs, financial affairs and taxation, thus making the needs of the supervision of Customs, taxation and foreign administration policies to cut down costs of finance and taxation, build the enterprise's good public image, financial image and taxied image.
Second, through the following consultancies and services: Customs affairs procedure remaking, Customs credit upgrading, Customs risk evaluation, critical incidents disposition, CAMC will help corporations strengthen the enterprises' Customs affairs management, lower the operation cost, customs cost and risk cost and raise Market Competitiveness.
Third, we focus on Customs accounting criterion, document planning, ERP system, disposition of information feedback, supervision of electronic communication networks, in order to upgrade the efficiency and quality of Customs affairs management and keep away the risks of Customs affairs operation, cut down the risk cost.
Forth, in the whole supply chain system, from intercompany sections of purchase, warehouses, production to distribution e.g. we provide the services: evaluation and management of customs risks, customs cost control of the third party logistics, customs risk management of deep processing carry-over, thus insuring the supply chain's customs risks orderly and effectively controlled, cutting down logistics cost and produce cost, adding profit.